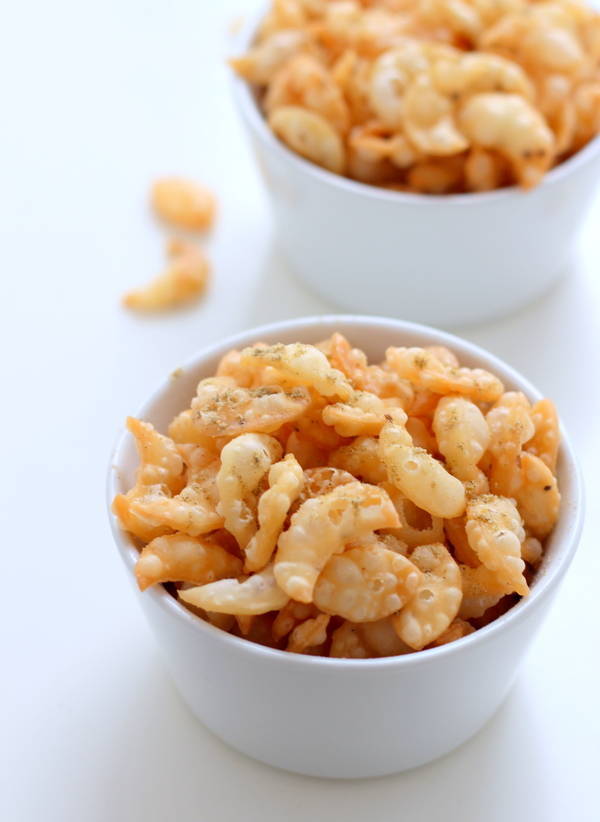 Namkeen Maida Kaju Recipe for Diwali snacks – A simple recipe of crispy homemade snacks made from refined flour during Diwali festivals.
This Diwali treat your loved ones with homemade sweets and snacks recipes. We all love to celebrate this auspisious festivals with our near and dears ones. Let us take this opportunity to make good home cooked food and avoid store bought ready made snacks.
Cooking at home not only during routine days but during festivals too is an old Indian tradition going on since centuries. We cook whole lot of dishes at home. Making sweets at home during any festival or auspocious occasion is also a custom. Similarly in my home we tend to make all snacks & sweets at home.

Since my childhood, my mom has been cooking all sort of snacks at home. The usual ones are maida namkee, maida kaju, mathiya or mathia, chorafali, crispy wheat pooris, etc. On her footsteps now I have continued this tradition. Once a while I also make few Indian sweets such as rava sheera (pineapple sheera), churma ladoo, rajgira sheera (for fasting) etc. Home cooked food has unique flavor and a nice homely touch to it.
Today I am sharing a very simple recipe of namkeen maida kaju which is very similar to the recipe of namkeen or nimki that I shared earlier. The ingredients are just the same. The dough that we make is similar to nimki. The only difference is in technique of making this snack. As its name suggest, maida kaju namkeen has the shape of cashewnut. Its nice small bite size salted crispy cashew that everyone would love aspecially kids.
For making namkeen maida kaju recipe, I have added carom seeds (ajwain) in the maida dough. A lot of people also add kalonji (black onion seeds/nigella seeds) or jeera (cumin). I like to add carom seeds as it helps in digestion making refined flour based snack easy on tummy.
Related: crispy wheat poori
This namkeen maida kaju taste great when deep fried. That's the normal way of making them. However to reduce calories you can also bake them in oven instead of deep frying. Baking also makes crispy maida kaju.
Getting back to the recipe, let us now check the step by step recipe of maida kaju namkeen.
Recipe of Maida Kaju Namkeen with step by step pictures
This is an easy recipe of maida namkeen kaju. The main ingredient is maida flour or plain flour/refined flour. Sieve the refined flour in a big mixing bowl.
Season the flour by adding Salt.
Add half a tsp of carom seeds (ajwain) which gives great taste to this maida namkeen kaju and also helps in digestion.
Add two tsp of Oil in the flour.
Mix all the ingredients well with your hand or in the food processor.
Once all the ingredients are mixed add water and start kneading the flour into dough.
Knead the dough by adding little water as and when required.
Now the namkeen dough is ready. Let the dough rest for about 8-10 minutes.
Divide the maida namkeen dough into balls as shown here.
With the help of the rolling pin and pin board, roll the ball into 6-7 inch round disc as shown here.
Now using a small plastic bottle cap, cut round round pieces roughly size of a coin as shown here. It will take a while, but if you do this patiently it will soon get over. Once all the disc are cut, place them on board.
Now take one by one disc and using the same plastic bottle cap, cut into half as shown here. It will form two pieces one roughly similar to cashew nut (kaju) and other that of almond (badaam). Repeat this step and cut cashew shape pieces from all round discs.
We have cut all the maida namkeen dough into cashews and almonds (kaju and badaam).
Now let us fry the namkeen. For this heat Oil in a kadhai. Check if oil is hot enough by adding a small piece of dough in it.
Carefully put a batch of maida kaju in hot oil and start frying them.
While deep frying flip the maida kajus so that they cook evenly from all sides.
Fry the maida kaju till they turn golden in color.
Remove the batch using frying spoon and place onto kitchen towel/paper napkin and let the excess oil get absorb. Crispy fried namkeen maida kaju is ready. You can sprinkle some chaat masala on top of these crispy treat and give them a tangy twist.
Namkeen Maida Kaju Recipe (Maida Namkeen)
Namkeen Maida Kaju Recipe for Diwali
Namkeen maida kaju recipe- Delicious crispy homemade deep fried snack recipe made from refined flour. Prepared during Diwali festival.
Ingredients
Refined flour (maida) : 1 cup
Salt : 1/2 tsp
Carom seeds (ajwain) : 1/2 tsp
Oil : 2 tsp
Water : 1/3 cup or as required
Instructions
To knead the dough for maida namkeen
Sieve the refined flour (maida) in a large mixing bowl.
Add salt, carom seeds (ajwain) and oil in the flour. Mix well.
While adding little water at time, start kneading the dough from refined flour.
Once the dough is ready keep it aside for 5 minutes.
To make maida kaju from dough
Divide the dough in large lemon size balls.
Start rolling the namkeen dough ball into 6-7 inch big circular disc.
With the help of plastic bottle cap, cut the rolled dough into small small round discs roughly size of a coil.
Now divide the coin size disc further into two piece using same plastic bottle cap.
Repeat the above steps and make cashew nuts and almond shapes from dough.
Our cashews and almonds are ready. Let's fry them.
To deep-fry maida kaju
Heat around 2 cups of oil in a deep bottom pan / kadhai. Once the oil is hot start frying the maida kajus in batches.
Deep fry the maida kajus until they turn golden in color.
Once done remove the fried kajus and place them on kitchen towel/paper napkin.
Delicious crispy namkeen maida kaju are ready. Sprinkle some chaat masala on top (optional) to give a tangy twist to this Diwali snack recipe.