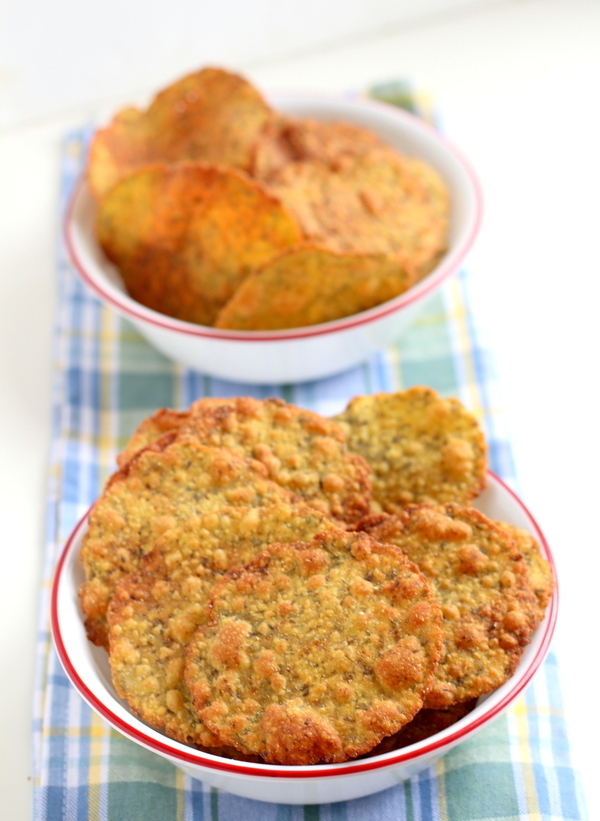 Moong dal puri recipe for snacks –  A delicious crispy green sprouts & wheat flour poori recipe with step by step instructions.
Crispy puri or poori are all time favorite tea time snacks. Generally we make poori out of wheat or maida flour (refined flour) but today I am going to share with you a recipe of puri made from green moong sprouts – a healthy touch to the crispy puri. As we have not used maida in this recipe it makes it even healthier. I have also added different flours (corn, gram flour) which makes it even better.
In my home, we normally make a lot of snacks during Diwali festival. My mum used to make different types of snacks during Diwali and used to store in different containers. We used to stick names of each snack item on each container so that they are easily accessible. Snacks such as maida poori, maida namkeen, makai poha chiwda, khakhra, whole wheat poori, chorafali etc are must in this vacation & festival season. However these days people don't prefer to cook snacks rather buy everything from outside. While this certainly makes like easy yet you compromise a lot on the health & hygiene aspect. Homemade snacks are anytime better then the market bought ones. If you normally buy things from market, I would definitely urge you to make an exception for this time and make this crispy sprouted green moong puri. You'll definitely won't regret it. 🙂
Related: crispy wheat flour puri | maida namkeen (nimki)
These crispy moong dal puri can be easily store in an air tight container for about 15 days. So you can make this puri and give to your kids as tiffin box snacks. Also you can carry this for long distance journey or train journey.
Let's check the step by step recipe of moong dal poori.

Recipe of Moong Dal Puri for Snacks
To make this delicious crispy moong dal puri, we will first make green moong sprouts. Sprouting is very easy. I have washed the green moong dal and soak them in water overnight. Next day, drained the excess water and let the beans sprout. The sprouting process usually starts in few hours. Also sprouting increases the protein level of green beans there by making them healthier.
Following are the list of ingredients required to make this crispy moong dal puri snacks. We need sprouts green moong, wheat flour, corn flour (makai atta), besan (gram flour), ginger, green chili, turmeric powder (haldi), coriander powder (dhaniya), salt, chaat masala. For exact quantities of each of these ingredients check the recipe box at the end of this post.
First let us prepare the moong dal sprouts mixture. For this we will take the sprouts in a food processor/mixer jar and add 1 inch piece of peeled ginger (adrakh) and 1 green chili cut into pieces.
Grind the mixture into a semi course moong dal mixture as shown here. Now this mixture is ready to be combined with other flours to prepare moong dal puri dough.
Take the green moong dal, ginger, chili mixture into a mixing bowl. Add wheat flour, gram flour (besan), corn flour (makai atta), turmeric powder (haldi), coriander powder (dhaniya).
Pour around a tablespoon of cooking Oil in flour.
Now mix all the flours and knead into dough. We are not adding water while kneading the dough. The moisture from the sprouted green beans will help in binding the flours together.
Now divide the poori dough into small lime size dough balls as shown in below picture.
Take a puri dough ball on a rolling board (chakla) and sprinkle some wheat flour on it.
Now roll the dough into poori with 2-3 inch diameter as shown below. Repeat this step and roll all the pooris.
Now with the help of fork, prick the pooris as shown here. This is to avoid pooris getting puffed up while frying. Also it makes pooris crispy.
Now let us deep fry the pooris in oil. For this I have heated around 2-3 cups of oil in a frying pan/kadhai. Once the oil is hot, carefully place the rolled poori in it. Deep fry the poori on either side until it becomes golden brown.
Keep the fried moong dal pooris on paper napkin to soak extra oil. Our tasty crispy crunchy green moong dal poori is ready to serve. Sprinkle some chaat masala on top of these pooris and make they yummier. You can serve this poori as tea time snack or evening snack with a cup of tea.
Store the fried pooris in an air tight container. They remain fresh for around 15 days.
Crispy Moong Dal Poori Recipe
Crispy Moong Dal Puri Recipe for Snacks
Mung Dal Poori - Crispy deep fried puri made from green moong sprouts & assorted flours.
Ingredients
Green moong sprouts : 1 cup
Wheat flour : 1/2 cup
Corn flour (makai atta) : 1 1/2 tbsp
Gram flour (besan) : 1 tsp
Salt : 1/2 tsp
Turmeric powder (haldi) : 1/4 tsp
Coriander powder : 1 tsp
Green chilies : 1 piece
Ginger : 1/2 inch
Oil : 2 tsp
Chaat masala : 1 tsp
Oil for frying
Instructions
We are using the moong sprouts to make this puri. I have used homemade sprout but you can use even store bought one too.
In the mixture grinder / food processor add the moong sprout, green chili and ginger. Grind it to a fine paste. Do not add water while grinding.
Transfer the sprout mixture in the mixing bowl and add all the flour: wheat flour, corn flour and besan. Also add oil, turmeric powder, coriander powder and salt to taste too.
Mix all the ingredients well and knead the dough properly. If you feel the dough is soft watery then you can add more wheat flour.
Now divide the dough into small lime size balls.
Dust the rolling board with the flour and the place the puri ball on it and roll it like a puri.
With the help of the fork prick the puri so that the puri does not puffs up.
Heat oil in the frying pan, once hot add the puri to the oil and cook till the puri is gloden brown. Keep the flame on low or else the puri will not become crisp and burn too.
Repeat the above step to fry all the puri and the crispy moong puri is ready to eat.
You can sprinkle some chaat masala on top .
Other snacks/tea time recipes