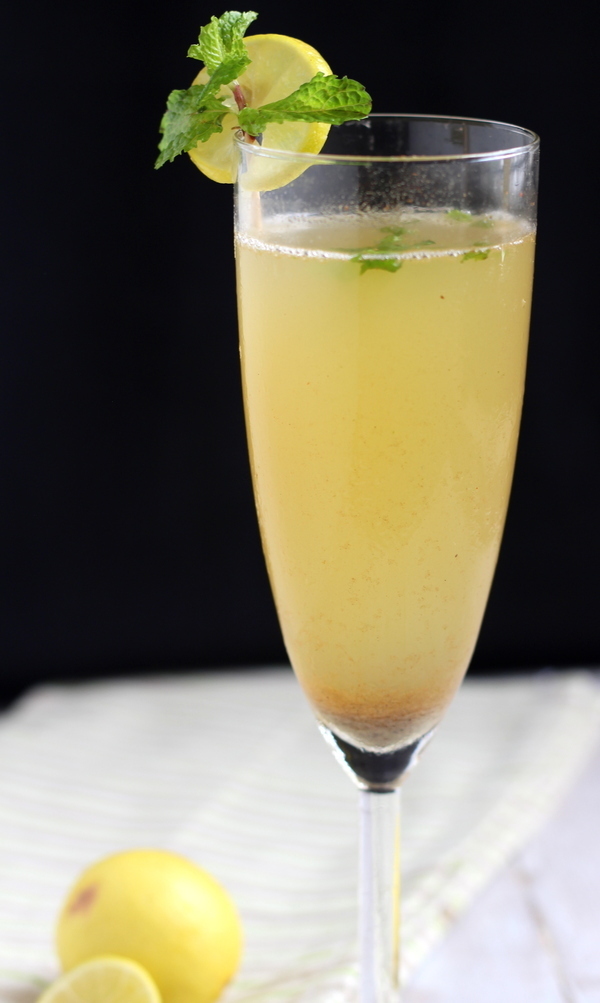 Nimbu pani recipe or Nimbu Shikanji Recipe: A simple story of India's most loved summer drink. Plain and simple – nimboo pani also known as nimbu shinkanji.
Nimbu pani also known as lemonade in English is nothing but a drink made from fresh lemon juice, sugar and water. But as the days went on, this recipe changed by adding few ingredients and it went on becoming better and better.

Now a days in summer you can see vendor selling nimbu pani and other different variations of nambi pani/soda on the street. It not only quench your thirst but make you feel refreshed. During April and May month in India its really hot, Nimbu pani or nimbu shikanji is best homemade drink during this season. Also these months are the months of exams & tests and school going kids love this simple beverage in hot afternoon. 
The concentrated version of Nimbu pani is readily available in market these days. All you have to do is just to add water and some ice cubes. However they are not at all healthy. Nothing can beat home made nimbu shikanji. I feel that those products are not as healthy because they use preservative which is not good for health. If you still feel lazy to make this lemonade then I have as quick and easy method to make nimbu pani.
To Make Quick Nimbu Pani
Use powdered sugar as it dissolves quickly. Also you can use sugar syrup.
Make the concentrated lemon water by adding all the ingredients.
You can mix black salt, pepper powder and roasted cumin powder and keep it ready.
Some tips:
Instead of water you can use soda of sprite or 7up too.
You can also add roasted cumin powder, chaat masala as per your taste.
Tips to take Nimbu Shikanji for travel:
You can make the contracted version of Nimbu Shikanji and then fill the small bottle and when ever you want to drink it just take little portion of concentrate Nimbu Shikanji in glass and add water or soda and your Nimbu pani is ready.
Health Benefits of Nimbu Shikanji:
Nimbu Shikanji helps to get rid from heat stroke.
As we add lemon and we know lemon is good in vitamin C which helps in boosting immunity.
It also helps to keep skin wrinkles and acne free.
It helps in restoring the body salt after playing sports or physical activity or workouts.
It helps in revitalize your weary senses after a hectic day.
Nimbu Shikanji flushes out all the toxins and impurities that can build up in the body leaving you refreshed.
It helps in digestion.
Nimbu pani is high in potassium, thus is good for brain, nerve function and for heart health. Thereby helps to ward off stress and depression.
Nimbu pani is one of the healthy and refreshing drink during pregnancy.
What nutrition value a Nimbu Pani (Lemon Water) have?
Around 25 calories that is very less and not add up to your calorie count.
Its has some essential minerals such as Calcium, Potassium and Magnesium.
It contains Vitamin C (Lemon is great source of Vitamin C)
Small amount of Iron & Vitamin B-6
Lemon has antibacterial properties.
Below is my version of Nimbu shikanji recipe or nimbu pani.

Nimbu Shikanji Recipe
Nimbu Shikanji Recipe or Nimbu pani - Summer beverage made from fresh lemon juice. Best to beat heat on summer afternoon.
Ingredients
Lemon juice: 1 tbsp
Black salt: 1 tsp
Pepper powder: 1/4 tsp
Mint leaves: 6 leaves
Sugar: 2 tbsp
Water: 2 glass
Ice cubes as required
Instructions
Take 2 glass of water in a bowl.
Now add sugar, lemon juice, black pepper powder, mint leaves. stir well.
Once everything is mixed well, strain the prepared lemonade into another vessel.
Pour the shikanji into glasses.
Add ice cubes and serve chilled.
Other summer beverages