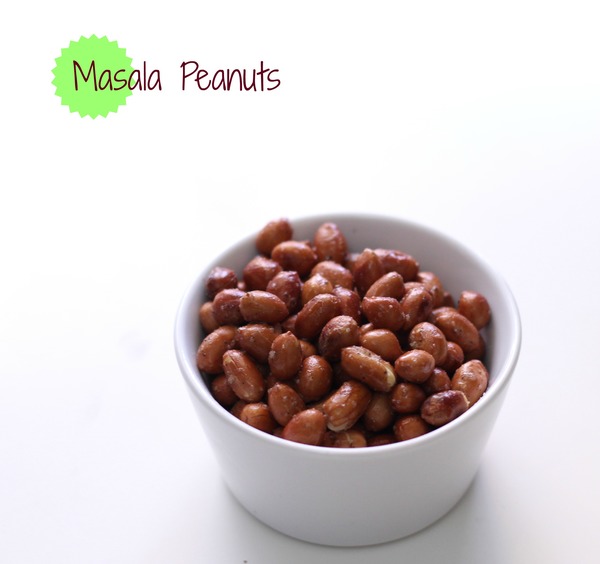 Masala singdana or spicy peanuts is a simple dish that has been cooked in my home since many decades now. My mom used to cook this recipe every now and then when we used to observe fasting or vrat. Especially on Saturday when my dad used to fast. Since these recipes are cooked almost every alternate week, you become used to them and might get surprised if you see very few people make it. I was surprised to see that only Gujju family's are making masala singdana this way. In spite of being one of simplest fasting recipe very few house hold actually cook this dish. So I thought to share this quick recipe.
Peanuts are great source of dietary fiber and are considered good for heart. They are a great source of energy which you need during fasting or vrat days. So it is good to eat handful of peanuts while you are fasting or if you body feels low energy.
This recipe of masala singdana or spicy peanuts is very quick and simple recipe. There are hardly any steps to follow. All you need to do is to roast the peanuts with some oil first and then mix all seasoning ingredients. The idea behind adding oil first is that the seasoning ingredients i.e. salt, pepper and sugar gets stick nicely to peanuts forming nice spicy layer. We can always dry roast the peanuts but that way the spices will not get stick properly.
During fasting we used to serve this masala singdana along with some vrat dishes like sabudana khichdi or potato wafers for fasting. These mildly spicy peanuts taste so yummy that you can even eat them without anything.
Masala Singdana Recipe with Steps by Step Photo
To make masala singdana recipe or spicy peanuts we need very few ingredients. You might already have everything available in your home right now. We just need some peanuts, black pepper, powdered sugar and salt as per taste. Optionally you can also add some red chili powder.
First heat a non stick pan and take around 1 tbsp or cooking oil in it.
Once the oil is hot add peanut and give a quick stir.
Let the peanuts get roasted in oil for about 3 to 4 minutes.
Now let us add the seasoning and spice for this masala singdana. Add black pepper powder,  powdered sugar and salt as per your taste. Give a stir.
Mix well all ingredients so that peanuts are properly coated with seasoning. Masala sing dana or spicy peanuts are ready now.
Masala singdana or Spicy peanut Recipe Box
Masala Singdana Recipe, Spicy Peanuts for Fasting
Masala singdana recipe - A quick & simple recipe to prepare spicy peanuts coated with black pepper, salt and sugar which you can serve during fasting.
Ingredients
Peanut / Ground nut: 1 cup
Oil: 1 tbsp
Salt: 1/2 tsp
Pepper powder: 1 tsp
Powdered sugar: 1 tsp
Red chili powder: 1/2 tsp (optional)
Instructions
Heat a non stick pan and add oil in it.
Once the oil is hot add peanuts and roast for about 3 to 4 minutes.
Now throw in all spices like pepper powder, sugar and salt to taste. I am omitting red chili powder but feel free if you like a bit spicy peanuts.
Give a stir so that peanuts are properly coated with spices.
Masala singdana or spicy peanuts for fast is ready to serve. You can serve these tasty masala singdana during weekly fasting days like Saturday / Tuesday.
Notes
You can store this masala singdana or peanuts in an air tight container for about 10 days.