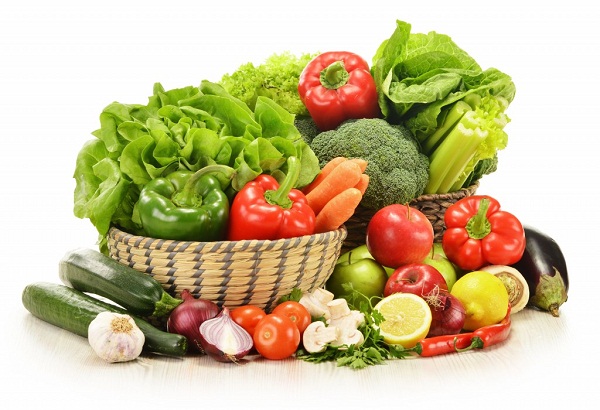 Glossary of Indian Vegetable Names – Below is the list of Indian vegetables names in English and Hindi.
I have compiled this list from various sources such as Wikipedia, Cooking books and Internet websites. I will be also adding translation of these names in local Indian languages such as Tamil, Gujarati, Marathi etc. If you feel that some vegetable name is missing from this list or you know the name in local language then please comment below. I will try to update this list.
Alphabetical List of Vegetable Names
Here's the growing list of Indian vegetable names in both English & Hindi language. As mentioned earlier, I will try to add more Indian languages.
English Name
Hindi Name
Amaranth
Chauli, chauali – चौलाई
Artichoke
Hathi chak – हाथी चक
Ash gourd, Winter melon
Petha – पेठा
Banana raw
Kachcha kela – कच्चा केला
Beetroot
Chukandar – चुकंदर
Bitter gourd
Karela – करेला
Bottle gourd
Lauki, Dudhi – लौकी
Broad beans, Fava
beans, Field beans, Horse beans
Papdi, Vaal, Bakala – पापडी
Broccoli
Hari gobhi – हरी गोभी
Celery
Ajamoda – अजमोदा
Cluster beans
Gavar, Guvar, Gawar – गवार
Coconut
Nariyal – नारियल
Colocasia leaves
Patra – पात्रा
Colocasia roots
Arbi – अरबी
Cucumber
Kheera, Kakdi – खीरा, ककड़ी
Curry leaves
Kari patta – कड़ी पत्ता
Cabbage
Patta Gobhi – पत्ता गोभी
Carrot
Gajar – गाजर
Cauliflower
Phool Gobhi – फूल गोभी
Cilantro, Green Coriander
Hara Dhaniya – हरा धनिया
Corn, Sweet corn
Makai – मकई
Drum stick, Moringa
Shingh phali – सिंघ फली
Dill
Suva bhaji, Soye – सुवा भाजी
Eggplant, Aubergine
Baingan – बैंगन
Fenugreek leave
Methi patta – मेथी पत्ता
French beans, Green beans
Phalli – फली
Goose berry
Amla – आम्ला
Green chili
Hari mirch – हरी मिर्च
Green mustard
Sarson ka saag – सरसों का साग़
Garlic
Lahasun – लहसुन
Ginger
Adrakh – अदरक
Green bell pepper, Capsicum
Hari simla mirch – हरी शिमला मिर्च
Green onions, Scallions, Spring onions
Hari pyaaz – हरी प्याज
Green peas
Matar – मटर
Hyacinth beans, Indian beans, Lablab beans, Australian
pea
Surati papdi – सुरती पापडी
Ivy gourd
Tindora, Tinde – टिन्डे, टिंडोरा
Jack fruit
Kathal – कथल
Knolkol
Gath gobhi – गाठ गोभी
Ladies finger, Okra
Bhindi – भिंडी
Lettuce leave
Salad patta – सलाड पत्ता
Long beans, Cow pea
Lobia – लोबिया
Lotus root
Kanwal – कंवल
Lotus stem
Kamal kakdi – कमल ककड़ी
Lemon
Nimbu – निम्बू
Mango raw
Kachcha aam, Keri – केरी
Maize
Bhutta – भुट्टा
Mint
Phudina – फुदीना
Natal plum
Karonda – करोंदा
Onion
Pyaaz – प्याज
Pumpkin
Kaddu – कद्दू
Purple yam
Surti kand – सुरती कंद
Plantain raw
Kela – केला
Potato
Aloo – आलू
Radish
Muli, Mooli – मुली
Ridged gourd
Turai – तुरई
Red bell pepper, Red capsicum
Lal simla mirch – लाल शिमला मिर्च
Sweet potato
Sakarkand – सकरकंद
Snack gourd
Padval, Parval, Chichinda – परवल
Spinach
Palak – पालक
Tapioca
Shimla aloo, Kachalu, Yukka – कचालू
Turnip
Shalgam – सलगम
Tamarind
Imli – इमली
Tomato
Tamatar – टमाटर
Water chestnuts Indian
Singhaara – सिंघारा
Yam
Sooran – सुरन
The list of vegetable names is not complete. Help me converting it in other Indian languages. Please comment below with your inputs.