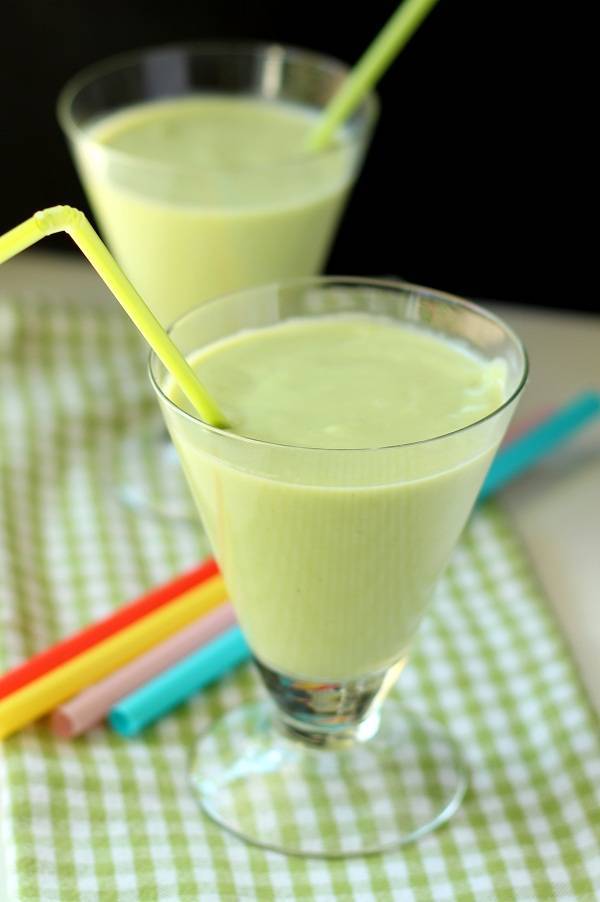 Avocado Milkshake – This is my first Avocado recipe on this website 🙂 I have been making smoothies with different fruits for a while now. Strawberry being my favorite among all fruits when it comes to smoothies. I have made so many different smoothies by combining strawberry with other fruits. Check out these yummy smoothies strawberry apple smoothie and strawberry kiwi banana smoothie.
Avocado is not easily available in India. But nowadays you may find them in some of the super markets. If its available then also its not widely known to people. Avocado is known as king of fruits when it comes to health benefits of this fruits. For those who don't know much about this fruit, avocado has creamy rich texture. It does not have a distinct taste of its own but it gets well along with other fruits / vegetables. That's the reason why avocado is used in many salad recipe.
For this avocado milkshake I have added milk and honey but you can even add condense milk. It gives sweetness and add richness to the smoothie.
Avocado has many health benefits. Combine this smoothie with banana and you get even healthier option for breakfast. The calorie content is sufficient to kick start a healthy day. Avocado helps in lowering the blood cholesterol and also it is good for skin.
Let us quickly check the recipe of Avocado smoothie.

Avocado Milkshake Recipe, Avocado Smoothie Recipe
Avocado Milkshake Recipe - A healthy & tasty smoothie recipe made from Avocado.
Ingredients
Avocado: 1 piece
Milk: 2 cups
Honey or sugar: 1 tbsp
Instructions
Scoop the avocado flesh and add in the mixture jar.
Add milk and blend into fine smooth texture.
Then add sugar or honey as per your taste. Blitz well.
Avocado smoothie is ready. Pour in serving glass and serve chilled.
Notes
You can add the more milk if you want your milkshake thin in consistency.